Based on Netflix's insanely popular Narcos, NarcosXXX offers more than you would expect from an adult sex game.
You would expect mindless clicking with no other purpose than to unlock the next sex scene. Well, NarcosXXX is not like that. The game offers the right dose of challenge. Gameplay is not just something you have to endure to get to the sex part. It's entertaining and casual, just how an adult sex game is supposed to be.
 (Visit Narcos XXX game website)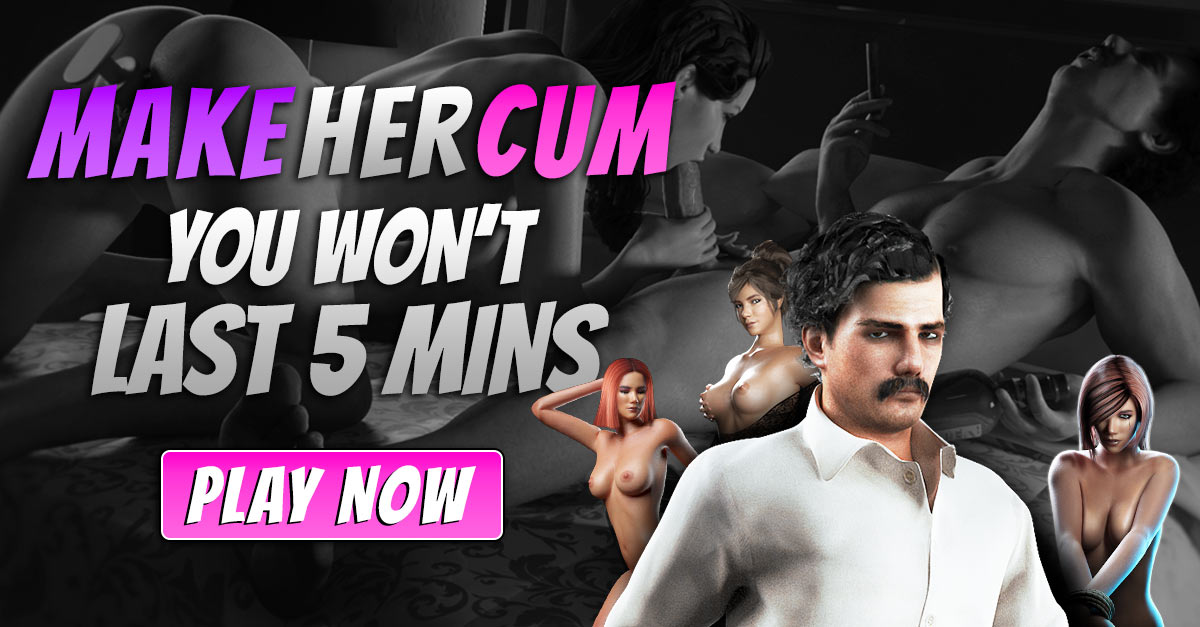 NarcosXXX is made with Unity. It has amazingly detailed graphics. The sex scenes are smooth and the characters are attractive. The player can choose between three characters: Pablo Escobar, Valeria, and Horatio. Two customization options allow you to select the starting perk and the preferred weapon. NarcosXXX is a free game but you have to be careful during the registration process where you will have to enter credit card details. Be careful and cancel the subscription unless you want a premium membership to a porn website. When you register to play the game, you gain access to an entire porn portal that features many adult sex games, hentai, and free HD videos.
Narcos XXX plays surprisingly well
The game combines shooter action with a bit of RPG. You can choose one of the three playable characters: Pablo, Valeria, and Horatio. As you guessed it, most people will probably choose Pablo but it's always nice to have options. The multiple character choice also gives the game some replayability so it's not too bad. Each character comes with two customization options. You get to choose the starting perk and the weapon. It's worth mentioning that during character creation you learn that sniffing cocaine gives you more HP and bigger boobs give you stamina while smaller boobs give you agility. We're off to a promising start. Now let's get on to the action. NarcosXXX plays like a shooter. Don't think Call of Duty or Battlefield because you would be way off but don't expect soul-crushing gameplay either. The game has simple controls. You use the WASD keys to move, G to throw grenades, left click to shoot, right click to interact, and R to load. Speaking of grenades, they come in endless supply which is kinda odd but cool. Throughout the game, you will be tasked with objectives such as killing enemies, finding and interacting with items, talking to NPCs, etc. Nothing too complicated but pretty entertaining. The story is what makes NarcosXXX fun to play. In addition to the sex scenes, of course.
What you should know is that you can play as the good guys or as the fun guys. The good guys being the police and the fun guys being the young cartel member looking to make a name for himself. Once again, we're going to assume that most players don't want to play as a policeman. For those of you who do, we've seen more fucked up stuff, we won't judge. If you have chosen to play as Pablo, you will spawn on a yacht engaged in non-marital (from your side at least) with some lady. The fun gets cut off because you get arrested and end up in jail. This is where the game starts. You will have to break out of prison. This involves killing guards and finding the key. Once you are free you can start your drug lord ascension and become the leader of the cartel.
NarcosXXX graphics are top-notch
Developers used the Unity engine to make the game. A lot of great games such as Blizzard's Hearthstone are made with this engine. Other games include Deux Ex: The Fall and Assassin's Creed: Identity. As you can see, NarcosXXX developers took their jobs seriously and used powerful tools to create the game. Another thing that should be mentioned is that you don't need to download anything to play. A browser and an Internet connection are all that's needed. The game runs pretty smooth. You might experience bugs every now and then but you get that with triple A titles from well-known gaming studios so don't be quick to judge. The graphics will get your attention for sure. NarcosXXX has polished visuals. The sex scenes have fluid animations and faithful, although exaggerated, recreations of the human body. The characters are sexy and attractive. Speaking of the sex scenes, you will have to complete missions to unlock them. The good part is that, while the game is not complicated, the solution is never too obvious. You will have to put a bit of effort into getting to the juicy part. Not too much but just enough to make it rewarding. During the sex scenes, you can move the mouse to control the speed.
Play game for free but be careful
This is the part where we say what we didn't like about the game. While it doesn't cost you a cent to play NarcosXXX, you should watch out for the automatic subscription you will be signed up for. The game takes age verification to the point where you will have to enter credit card details to register. That's how it works. If you don't like it, don't sign up. But there's no need to worry because you won't be billed if you pay a bit of attention. As we mentioned, you won't spend a cent to play the game but when you register for NarcosXXX you actually register for the porn portal that includes it. The portal features many other adult sex games, hentai, free HD videos, and all sorts of porn content. Your credit card info will also be used for a trial membership on some porn websites. Make sure to cancel that as soon as you register because you will be billed for the full subscription after a few days. So be extremely careful with that. On the other hand, you gain access to a world of porn.
Conclusion
NarcosXXX is one of the best adult sex games that you can play at the moment. In addition to the many sex scenes, it also has entertaining gameplay and story. The sex scenes are unlocked by completing objectives that have the right amount of challenge. You won't wreck your brains trying to solve missions but you won't feel that everything is easily handed out either. The game is developed in Unity and it has amazing graphics and details. It has gameplay, story, and great graphics. The bad part is the registration system that requires you to enter credit card details. If you are not careful, you might end up with a premium membership. Be cautious and you'll be able to enjoy NarcosXXX and many other adult sex games and porn for free.
User Reviews
NarcosXXX
Features: - 98%
Contant Quality: - 95%
Site Speed: - 97%
97
97%
BEST
The gameplay features shooter action and sex scenes that are unlocked by completing objectives. Players will easily get used with the simple game controls. It doesn't take long to get the hang of the game but you will discover that missions and objectives aren't that easily completed.

User Rating:

4.35 ( 4 votes)
Newest review: Best Porn Games You Can Play Right Now (Adult Games)